Ettrick & Yarrow Valleys - that's the place for watersports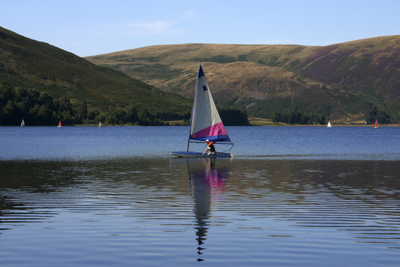 Some watersports can be enjoyed in both the Ettrick and Yarrow Valleys.  St Mary's Loch in the Yarrow Valley offers a number of watersports activities, and to make sure that the peace and tranquility of the loch remain undisturbed, absolutely no motorised boating is allowed.  The points of entry to the loch are currently restricted as the land around the loch is privately owned, so the best access is through the St Mary's Loch Sailing Club.  The club also offers a variety of sailing activities including yacht racing, yacht training, junior events, windsurfing, kayaking and rowing.  Temporary memberships are available for between one day and a couple of weeks.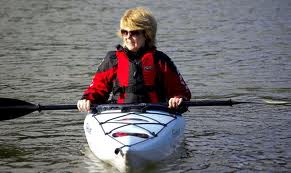 For those who know what they are doing, you can paddle your own canoe on the Ettrick Water from Ettrickshaws to Selkirk.    Active Sports, a company based in the Central Borders, offer recreational adventure on both the Ettrick and Yarrow Waters.  You can go as an individual or take up the option of guided tours where the canoe tour is organised for you.   It is also possible to enjoy your own canoe or kayak on St Mary's Loch.