Ettrick & Yarrow Valleys - that's the place for horse riding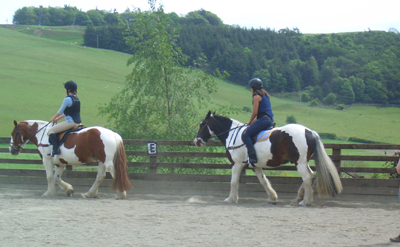 Horse riding is one of the most traditional, popular and enjoyable sports in the Scottish Borders - come and try it at one of the centres in or near to the valleys.  The stables at Bowhill offer a good range of trekking horses to suit all abilities from beginner to experienced riders, as well as smaller lead rein ponies for younger riders.  All treks are predominantly off-road on tracks, forest trails and moorland, and the horses are well schooled and well trained.  This is a beautiful part of the countryside for a gentle trek in peaceful surroundings.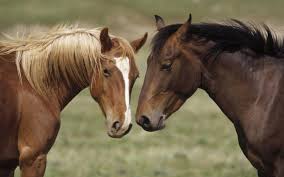 Ian Stark Equestrian Centre, close to Selkirk offers riding lessons and expansive hacking and trekking.  The centre, which is British Horse Society approved, has over 40 horses and ponies and is open 7 days a week.  All instructors are first aid trained and have full disclosures.
Or you can bring your own horse(s) on holiday too!  At Sunrise in Ettrickbridge, you can relax in comfortable accommodation while keeping an eye on your horses in the adjoining paddock.  There is safe and secure grazing with stabling if required.  You can either stay in the self-catering mobile home or over the road at The Cross Keys - whichever you prefer.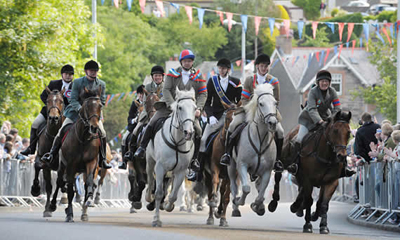 And if you just want to watch displays of horsemanship - then the Borders' towns are home to some of the world's oldest equestrian festivals - the Common Ridings.  These commemorate a turbulent past when town boundaries were defended on horseback against fearsome marauders.  Watch as Standard Bearers enact ancient ceremonies and experience the exhilaration of hundreds of riders galloping past amid a flurry of banners. 
Selkirk Common Riding boasts one of the largest cavalcades of horses in Europe and is uniquely famous for its very moving 'Casting of the Colours' ceremony which takes place in the market square, once the riders have returned.