Ettrick & Yarrow Valleys - that's the place for watersports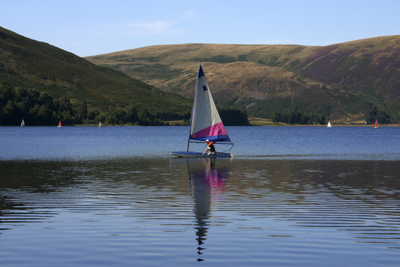 Some watersports can be enjoyed in both the Ettrick and Yarrow Valleys.  St Mary's Loch in the Yarrow Valley offers a number of watersports activities, and to make sure that the peace and tranquility of the loch remain undisturbed, absolutely no motorised boating is allowed.  The points of entry to the loch are currently restricted as the land around the loch is privately owned, so the best access is through the St Mary's Loch Sailing Club.  The club also offers a variety of sailing activities including yacht racing, yacht training, junior events, windsurfing, kayaking and rowing.  Temporary memberships are available for between one day and a couple of weeks.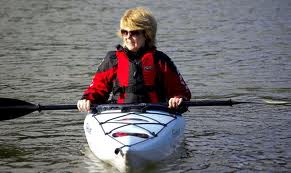 For those who know what they are doing, you can paddle your own canoe on the Ettrick Water from Ettrickshaws to Selkirk.    Active Sports, a company based in the Central Borders, offer recreational adventure on both the Ettrick and Yarrow Waters.  You can go as an individual or take up the option of guided tours where the canoe tour is organised for you.   It is also possible to enjoy your own canoe or kayak on St Mary's Loch.

click here for a map of activities in the Ettrick and Yarrow valleys

« Prev
Next »
13 December 2017
---
Christmas Garland Making Workshop 10 - 12.30pm
Bowhill House ; £25 per person, refreshments included Booking Essential
Price; £25 per person, refreshments included
Discover how to make a natural Christmas garland for your table or fireplace! After your hard work, enjoy a well-deserved hot drink and tasty festive treat!
Pre-booking is essential. You can ensure availability by booking your place on 01750 22204 or email [email protected].
Above: Click on a date if it has a green background to view events.