Ettrick & Yarrow Valleys - that's the place for cycling
Ettrick and Yarrow Valleys offer superb cycling with options for everyone - from longer road cycling routes that require time and energy to shorter circular routes that can be cycled in a few hours or over the course of a day.And there are mountain biking options too!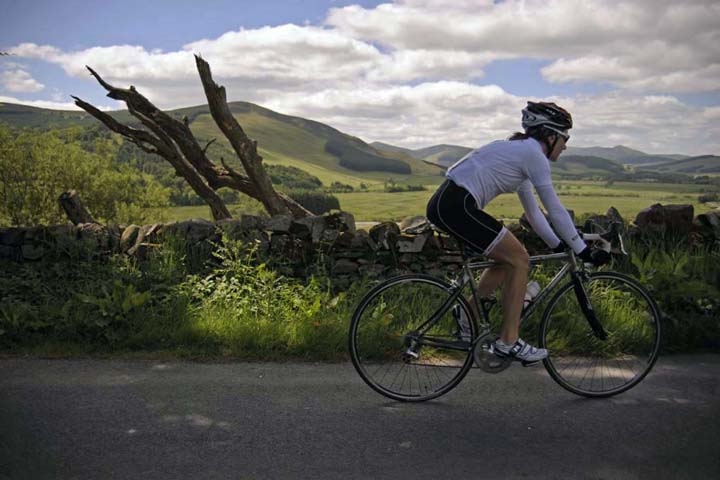 The valleys offer a wide variety of road cycling routes for all ages, levels and abilities.  The scenery is breathtaking and there is everything from challenging terrain to gentle and undulating cycle routes.  The valleys are increasingly popular with cyclists and some of the best cycling in Scotland can be enjoyed here.
Make sure you stop along the way to enjoy the amazing views and pause for a break at the various eateries throughout the area.

We are also just a short distance away from the world class and very popular  7 stanes mountain biking centres at Glentress and Innerleithen - which have everything from beginners' trails to extreme downhill. 
Glentress is probably one of the most renowned cycling centres in Britain.  It has won several awards and the downhill trails at Innerleithen are regarded as some of the most outstanding in the UK.  
As you may already know, the Ettrick and Yarrow valleys have hosted stag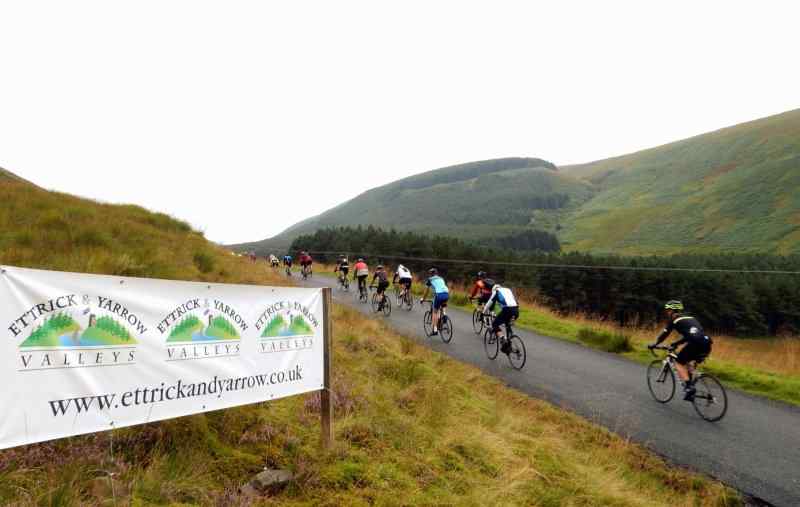 es of  the 'Tour of Britain' race several times as well as having a number of cycling events throughout the year.  This is testament to the quality of the cycling options available in this area. 
In fact, many of the accommodation providers have cycle friendly facilities (storage and washing) due to the popularity of this activity in the Ettrick and Yarrow valleys.
The next Tour o' the Borders event will take place on Sunday 9th August 2015.  It is staged on closed roads - many of which wind through the Ettrick and Yarrow valleys.  For more details please see the Tour o' the Borders website.

click here for a map of activities in the Ettrick and Yarrow valleys

« Prev
Next »
22 September 2017
---
Nutty's Little Squirrel Bowhill Estate
Ranger Activities for the under 6s £3 per child 2pm-3pm
A chance for the under 6's to get out in to the woodlands of Bowhill for a ranger activity!
Activities include a selection of explorer walks, storytelling, woodland crafts and wilderness games. On every Friday from April to the end of September.
Price: £3 per child.
Booking recommended. To secure your place, please call 01750 22204 or email [email protected].
John Watterson- The Lost Will and Testament of Jake Thackeray
Music - Bowhill Little Theatre 8pm Tickets £12 / £10 under 16s Booking Recommended
Tickets £12 / £10 under 16s
Some 15 of Jake Thackray's songs, hilarious, serious, bitingly satirical – some banned by the BBC! – have been uncovered and now in this brand new show they are getting an airing for the first time. Long forgotten gems will be brought back to life by John Watterson capturing the unique Thackray guitar style.
Booking recommended – book online here through Border Events or call us on 01750 22204. Please email for further information [email protected]. For terms and conditions, please click here.
Optional pre theatre supper available at 6.30pm for an additional £13 (booking essential).
Above: Click on a date if it has a green background to view events.