Ettrick & Yarrow valleys - that's the place for other outdoor activities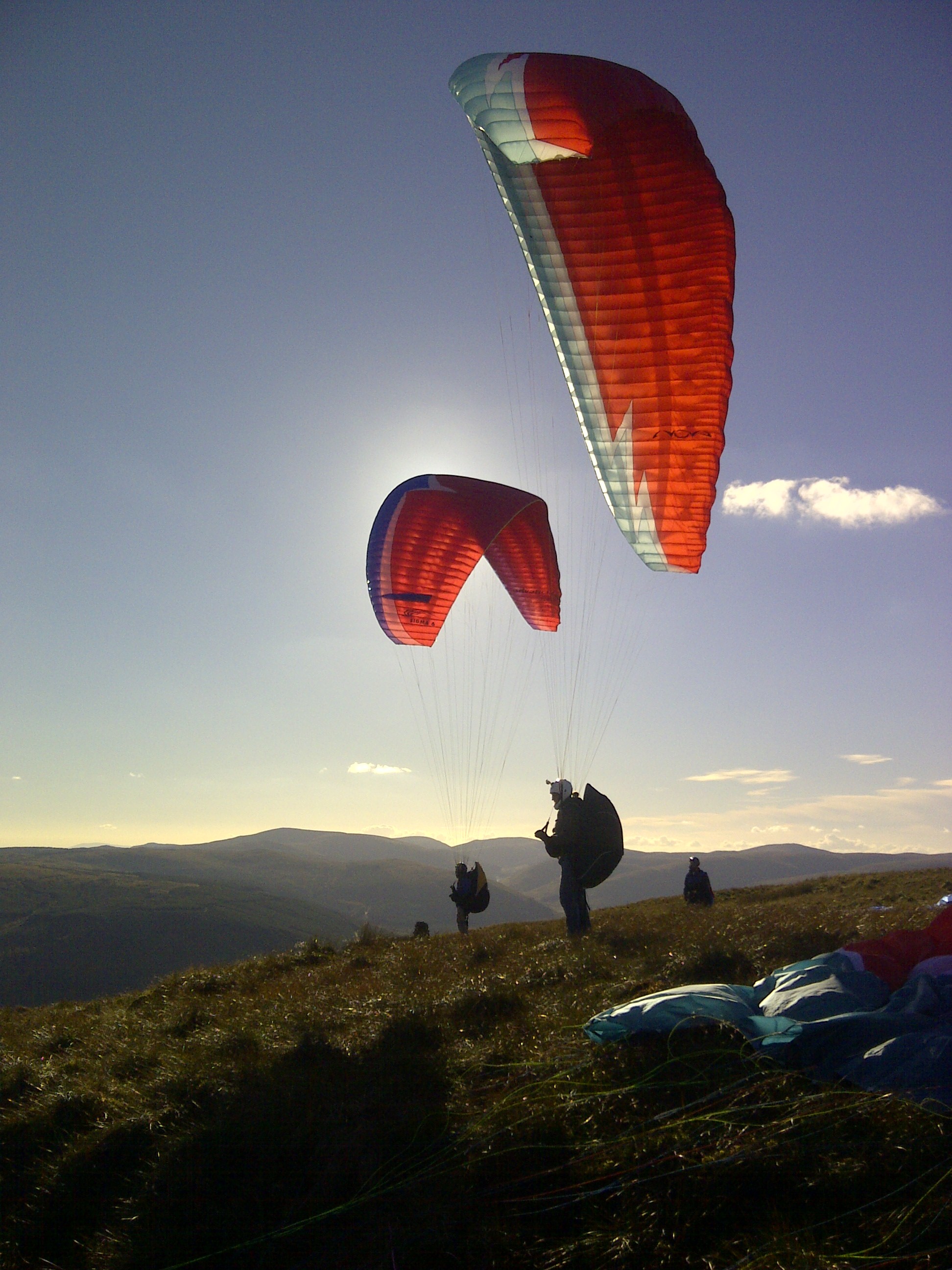 Para-gliding is possible in a number of locations in the valleys and becoming increasingly popular.  Most sites offer a gentle walk up from the valley or ocassionally, like at Witchieknowe which is between the two valleys, direct access in a car to the top of a hill, with great views and friendly take offs. 
There are not many other places in the UK  that can cater for all wind directions within a twenty mile radius, allow you to fly in dynamic lift, take thermals to base or fly in valley convergence.
Wingbeat is possibly the smallest Paragliding Club in the UK and is based around the Ettrick and Yarrow valleys.  Contact them if you are interested in paragliding in the area as they can advise on any current site restrictions (such as lambing).  You should also be aware that there is the possibility of fast (RAF) jets in the area.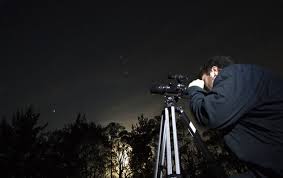 The Ettrick and Yarrow Valleys are also a great place to look at the stars.  Many places in the valleys have virtually no artificial light pollution and are therefore an ideal location for star-gazing.  We are in the process of establishing a number of Dark Sky Discovery sites in the valleys and will update the website once these have been formally recognised.  In the meantime, you can see a fantastic night sky from most places in the valleys and on a clear night, whenever you look up there will be something to take your interest.  The Milky Way is visible to the naked eye and if you bring your own telescope you will be able to see the stars in detail. 
The winter months are a good time for looking at the stars as we have longer darkness.  These are the times whan you may also be lucky and see the Aurora Borealis, or 'Northern Lights'.

click here for a map of activities in the Ettrick and Yarrow valleys

« Prev
Next »
15 September 2017
---
Nutty's Little Squirrel Bowhill Estate
Ranger Activities for the under 6s £3 per child 2pm-3pm
A chance for the under 6's to get out in to the woodlands of Bowhill for a ranger activity!
Activities include a selection of explorer walks, storytelling, woodland crafts and wilderness games. On every Friday from April to the end of September.
Price: £3 per child.
Booking recommended. To secure your place, please call 01750 22204 or email [email protected].
Above: Click on a date if it has a green background to view events.